The shikra is a small Indian bird of prey in the family Accipitridae found widely distributed in Asia and Africa where it is also called the little banded goshawk.
The African forms may represent a separate species but have usually been considered as subspecies of the shikra.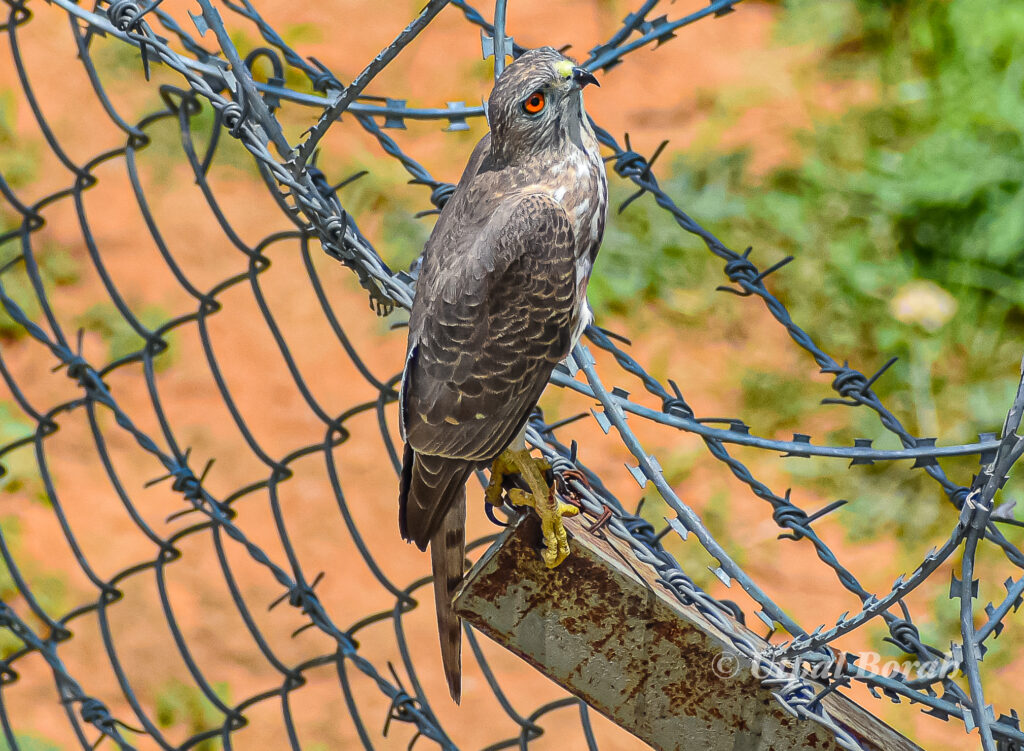 Facts:
Scientific name: Accipiter badius
Mass: 130 g Encyclopedia of Life
Higher classification: Accipiters
Conservation status: Least Concern (Population stable) Encyclopedia of Life
Phylum: Chordata
Rank: Species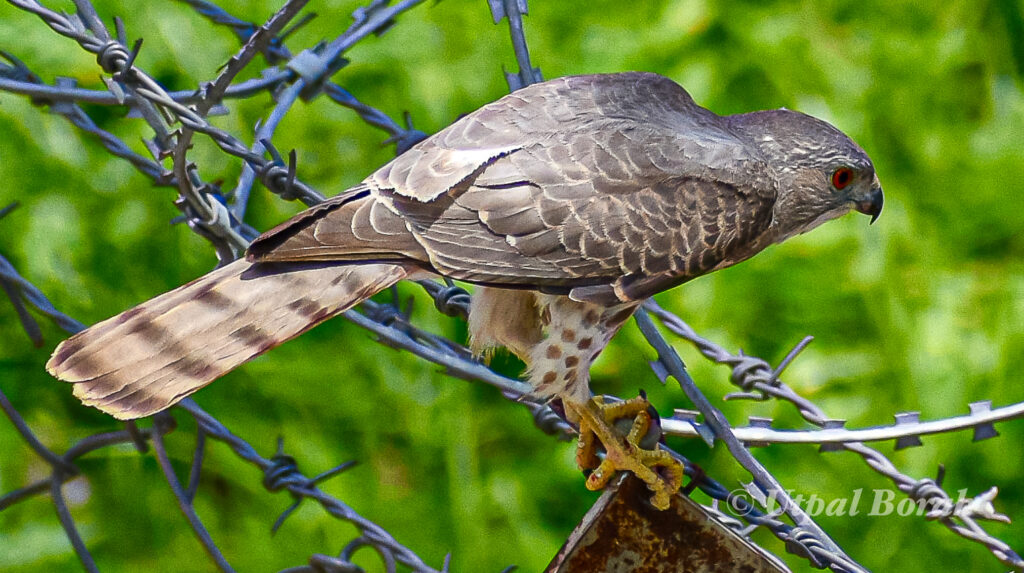 This beautiful one just appeared near my balcony and was eating a garden lizard, it took her around 2-3 minutes to finish the snack!!!
I love watching these small raptors and I believe these are the smallest species of raptors.
I see a pair of them every other day from my balcony. Its really hard to capture them as they mostly stay hidden and also fly too fast.
Below I managed to capture this beautiful Indian Bird feasting on a garden lizard. Follow my Youtube Channel to view many more Indian Birds in action.
The shikra is a small raptor (26–30 cm long) and like most other Accipiter hawks, this species has short rounded wings and a narrow and somewhat long tail.
Adults are whitish on the underside with fine rufous bars while the upper parts are grey. The lower belly is less barred and the thighs are whitish.
Males have a red iris while the females have a less red (yellowish orange) iris and brownish upper parts apart from heavier barring on the underparts.
The females are slightly larger. The mesial stripe on the throat is dark but narrow. In flight the male seen from below shows a light wing lining (underwing coverts) and has blackish wing tips.
When seen from above the tail bands are faintly marked on the lateral tail feathers and not as strongly marked as in the Eurasian sparrowhawk.
Also check out other Indian raptors – Black Kite
Reference: Wikipedia
Follow me!